The Lower Brushy Creek Water Control and Improvement District (WCID) will mark National Dam Safety Awareness Day with a gathering 1 p.m. Saturday, May 29 in the amphitheater at Heritage Square in Taylor.
The district will also mark the more than $6.5 million in state and federal grant funds it has received to help modernize and maintain the some of the 23 rural earthen dams it oversees in East Williamson County.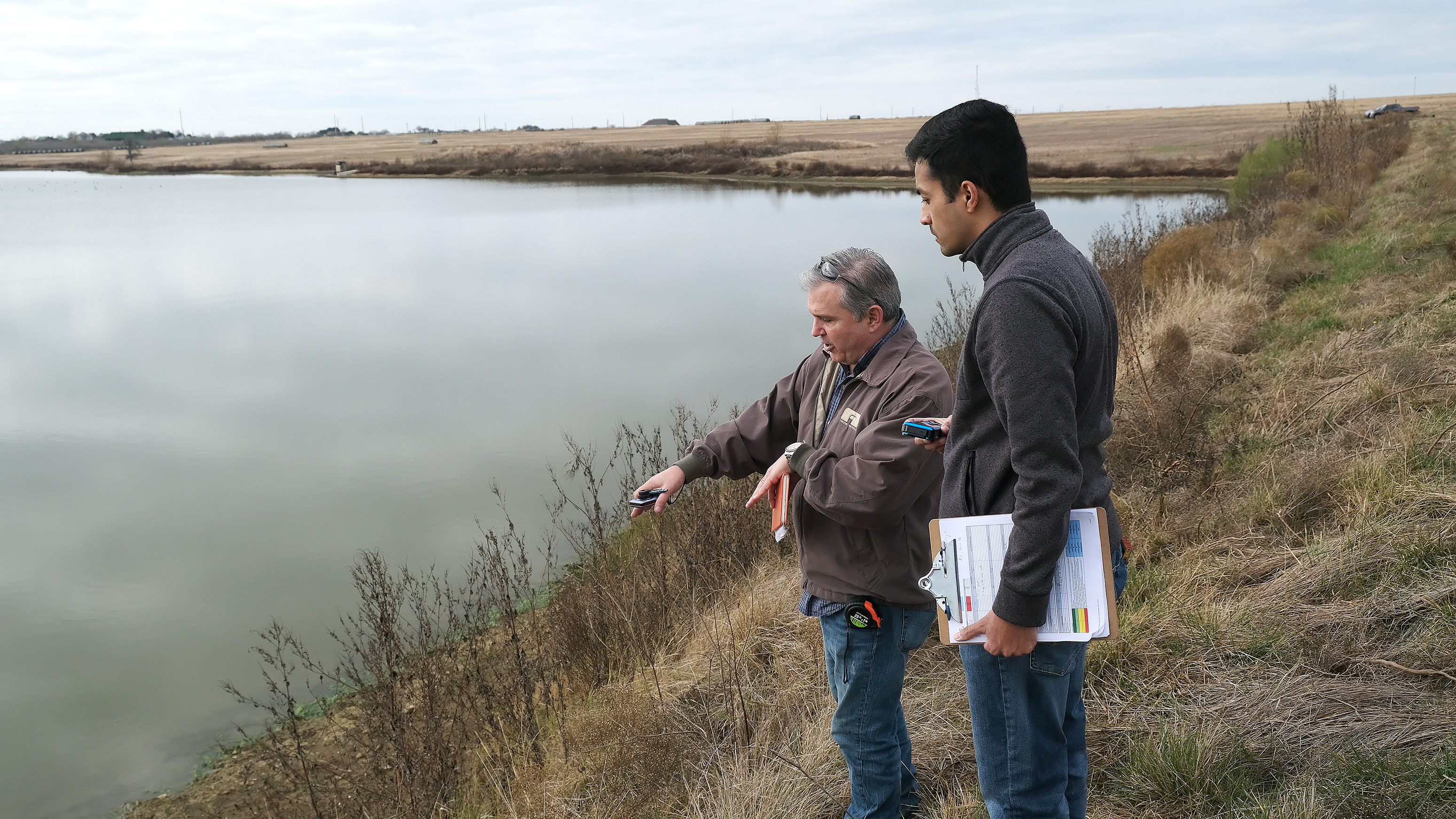 "Voters recently approved a small tax levy to help our district meet its obligations to upgrade and maintain these dams," said Ed Komandosky, president of the Lower Brushy board of directors. "We want to show everyone that we are working hard to leverage that authority to win help from the state to make sure these dams are safe and well-maintained."
National Dam Safety Awareness Day, which is May 31, commemorates the failure of the South Fork Dam in Johnstown, PA, on May 31, 1889, which resulted in the loss of over 2,200 lives. It remains the worst dam failure in the history of the United States. One result of that event was the creation of local flood and erosion districts like the WCID.
The City of Taylor and Williamson County have each passed, or will pass, resolutions in support of next Saturday's event. State Rep. James Talarico approved a Member Resolution in support.
Ambassadors and other members of the Greater Taylor Chamber of Commerce will be on hand for a ribbon cutting ceremony recognizing the event and the district's efforts to ensure the safety of these dams.
"The Taylor Farmer's Market will still be going on in the Heritage Park Pavilion right next door," said Komandosky. ""Come for our event then visit the market — or, the other way around."
Over the last 18 months, the district has won significant financial help to upgrade and rehabilitate several rural dams.
A U.S. Department of Agriculture grant of $1.1 million helped pay for the complete rehabilitation of Site 20, which is between Thrall and Thorndale. That project is nearing completion.
Another grant is helping to repair two dams in the area. Work on Site 12, which is near Coupland, and Site 22, which is in the southeastern corner of Williamson County, is about 30% into a $1.17 million project.
A third grant will help pay for major upgrades to Site 18, which is south of Thrall. Construction on that $4 million project is expected to begin in August.
In addition, the district has received $250,000 in grants to help ongoing maintenance — like fence repair, and replanting and shredding grass — of the dams.
District taxpayers contributed less than $400,000 as the local match for these grants. They would not have been possible without the local match.
WCID to mark dam safety day